2019-2020 Elected PTO Officers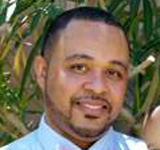 PTO President - Isaiah Godwin
Isaiah is a San Francisco native who transplanted to the Vegas Valley 14 years ago. He has one student at Legacy Traditional in 1st Grade. He feels that PTO is important because it helps create a connection between families, teachers, and staff. As a group, working together, we can accomplish much more to create a truely first class experience for our children. Isaiah is excited to plan great events and to get to know the families within our Legacy Community.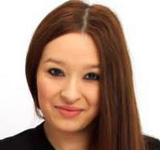 PTO 1st Vice President - Clara Saedio
Clara Saedio is a devoted Legacy parent with her daughter attending first grade. She has resided in Las Vegas for 17 years, originally from Portland, Oregon. Clara believes that PTO is a great way to get involved throughout the school. She enjoys learning about all staff that makes our school function. Clara has helped with the PTO in its first year and now going into our second year she has taken on the role of Vice-President. Her goals for this school year are to create a greater community outreach, as well as opening the lines for more communication with our parents. She wants all parents to feel like they could be included in helping create our school to become a pillar in our city.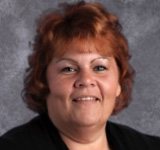 PTO 2nd Vice President - Jennifer Hackett
Jennifer is not only our Principal but also a Self-directed enthusiastic administrator with a commitment to excellence in education. Extremely competent, effective and well-organized in managing and coordination of challenging, enriching and innovative ideas that address the diverse needs of her campus. She possess exceptional communication, interpersonal skills and the ability to establish positive student, parent and staff relations. She motivates and inspires staff through a personal example of enthusiasm and the belief that every child can succeed. She brings over 17 years of Academic experience to the table and 8 years of that is with Legacy Traditional Schools.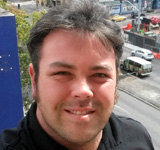 PTO Treasurer - Colin Gorman
Colin is a resident of Henderson, transplanted from Los Angeles, CA back in 2011. He has one student currently enrolled in 1st Grade at Legacy Traditional, and this is his 2nd year Serving on PTO. He strives to be a positive role model in the parenting community as he is one of the Co-Organizers for the Vegas Dads Group, and also the Las Vegas Instructor for Daddy Daughter Hair Factory. He is excited to help make the Legacy experience a positive one for not only his daughter, but also every student enrolled. He is excited to serve our new school and is looking forward to having another great year on PTO.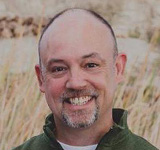 PTO Office of Secretary - Kevin Zelenka
Kevin is from Minnesota and has been living in the Vegas Valley for over 20 years. Him and his wife have twin boys in 1st Grade attending Legacy Traditional. He admits that even though he desires to always be involved with his sons' school, he never imagined he would be part of the PTO. He is honored to serve his fellow Legacy parents and their children. He is very excited to help offer our Legacy Cadence students some amazing opportunities to get to know their class mates and show their school spirit!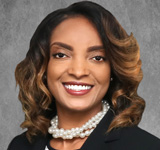 PTO Community Development Director - Jamela Christian
Jamela is a Las Vegas native with one student attending Legacy Traditional in 4th Grade. She is looking forward to PTO this year and plans to make a huge impact by being passionate about the PTO's for the benefit of the children, the teachers, and the organization. She is excited to get to know the families and to make our 2nd year at Legacy a year to remember.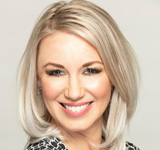 PTO Community Development Co-Director - Katy Larrabee
My name is Katy Larrabee, and I am co chair of the Community Development Team for the PTO of Legacy Traditional School in Cadence. I am originally from North Dakota, and after college moved to the west to escape the cold! I have a daughter, Lily, who is going into 4th grade and son, Levi, who is going till into 3rd. I served on the Board of the PTO for 2 years at our last school Somerset Stephanie. I think the PTO is important to bring the parents together to celebrate the teachers, administration, staff and school community and to raise money to help the school. Involvement is really important to me and I just want the best for our kids. My goal for the PTO is to raise enough money to benefit the school in various ways and to create a fun and comfortable environment for our children!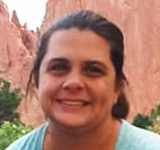 PTO Parent/Teacher Liaison - Deanna Tavarez
Bio Coming Soon